tpu
Coral TPU Edge with Mendel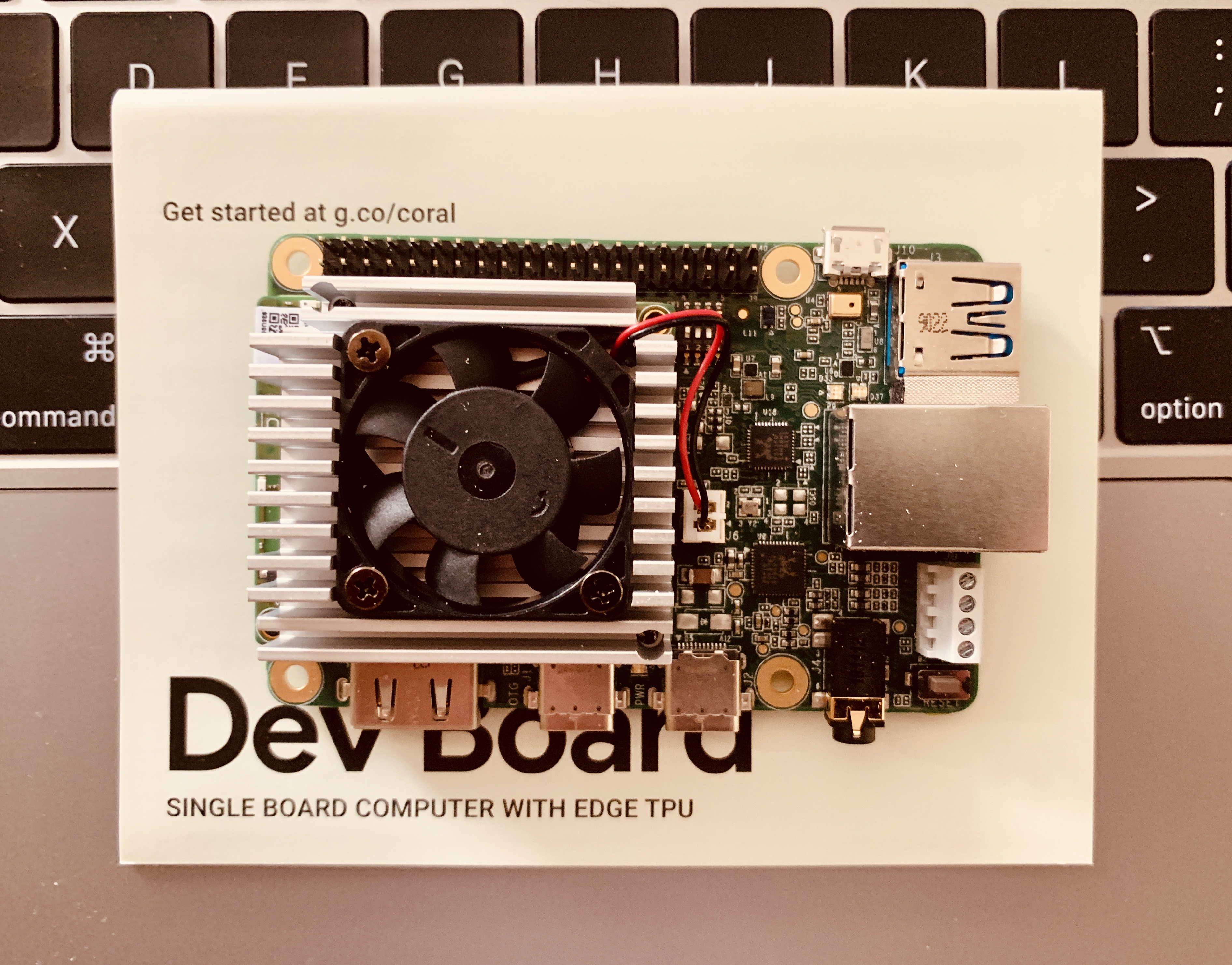 Another amazing product you need in your home-lab. The performance (versus price) of that unit is exceptional. See more at Coral.
After a challenging flashing process (using Mendel linux), the unit finally worked. However, if your board was manufactured before 10 of April 2019, then there are some extra steps to be taken (see official docs). Also, using Macbook might be a little bit tricky as the FTDI driver (Virtual UART) doesn't always work stable on OSX. I suggest to follow instructions from Coral, but the most important step - make sure that your USB cable is not the charging only, but DATA/SYNC one!
Running pre-baked examples (models), I could easily get 60fps from the object recognition pipeline!