action
Learning... Acting... Evolving... Calibrating... Learning...
Full workflow example of learning and teaching using Artificial Neural Network plugins of elasticfeed.
Steps:
Storing and pre-learning (1)
Distribution and acting (2 + 5 + 6)
Sensing and evolving (3)
Calibrating and learning (4 + 5 + 6)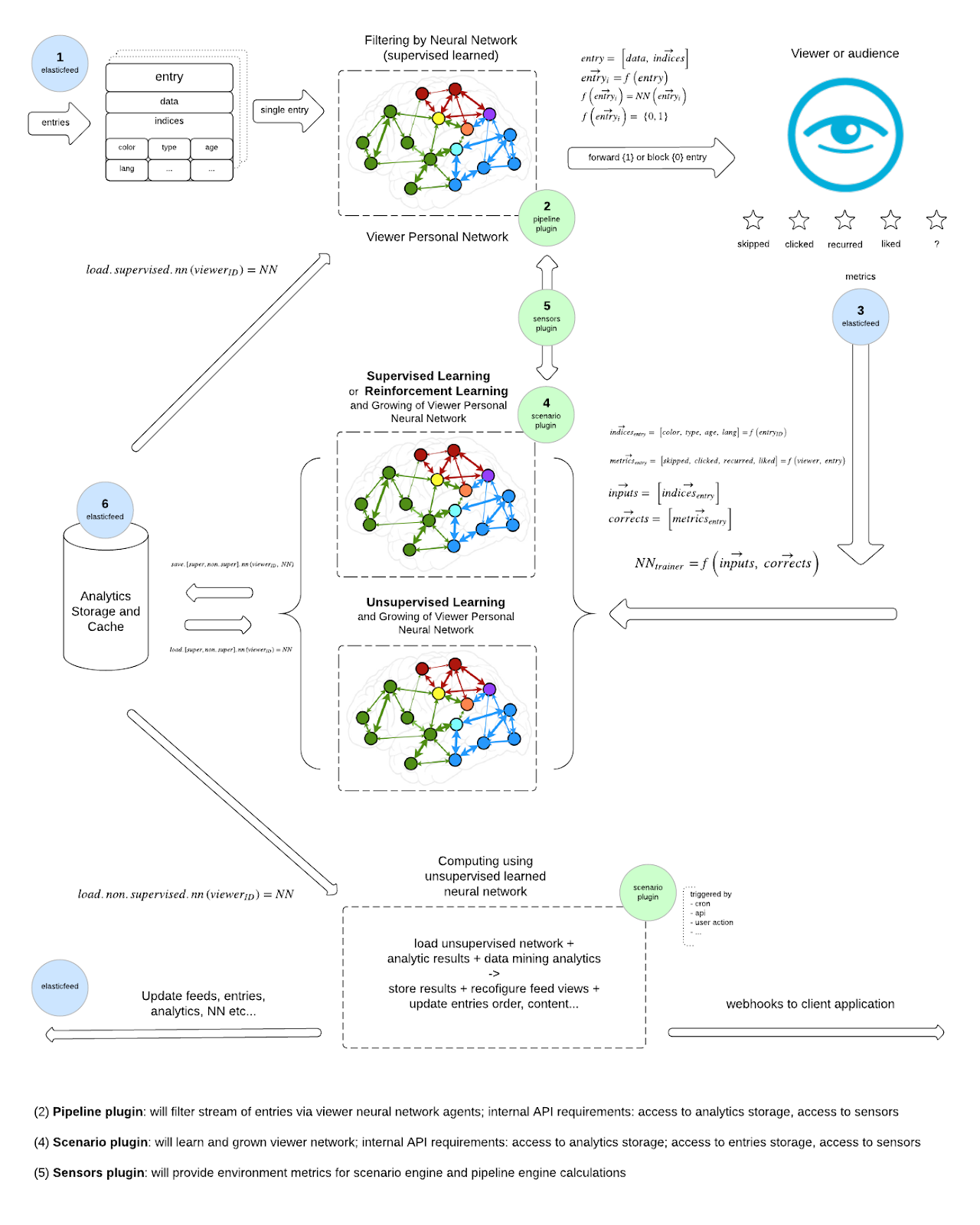 ...
See my contact page or please leave your e-mail address here if you want be notified when the open source is released.
© COPYRIGHT KRZYSZTOF STASIAK 2015. ALL RIGHTS RESERVED