stereo-vision
Jetson Xavier AGX simultaneously with stereo camera ZED-2 & RealSense D455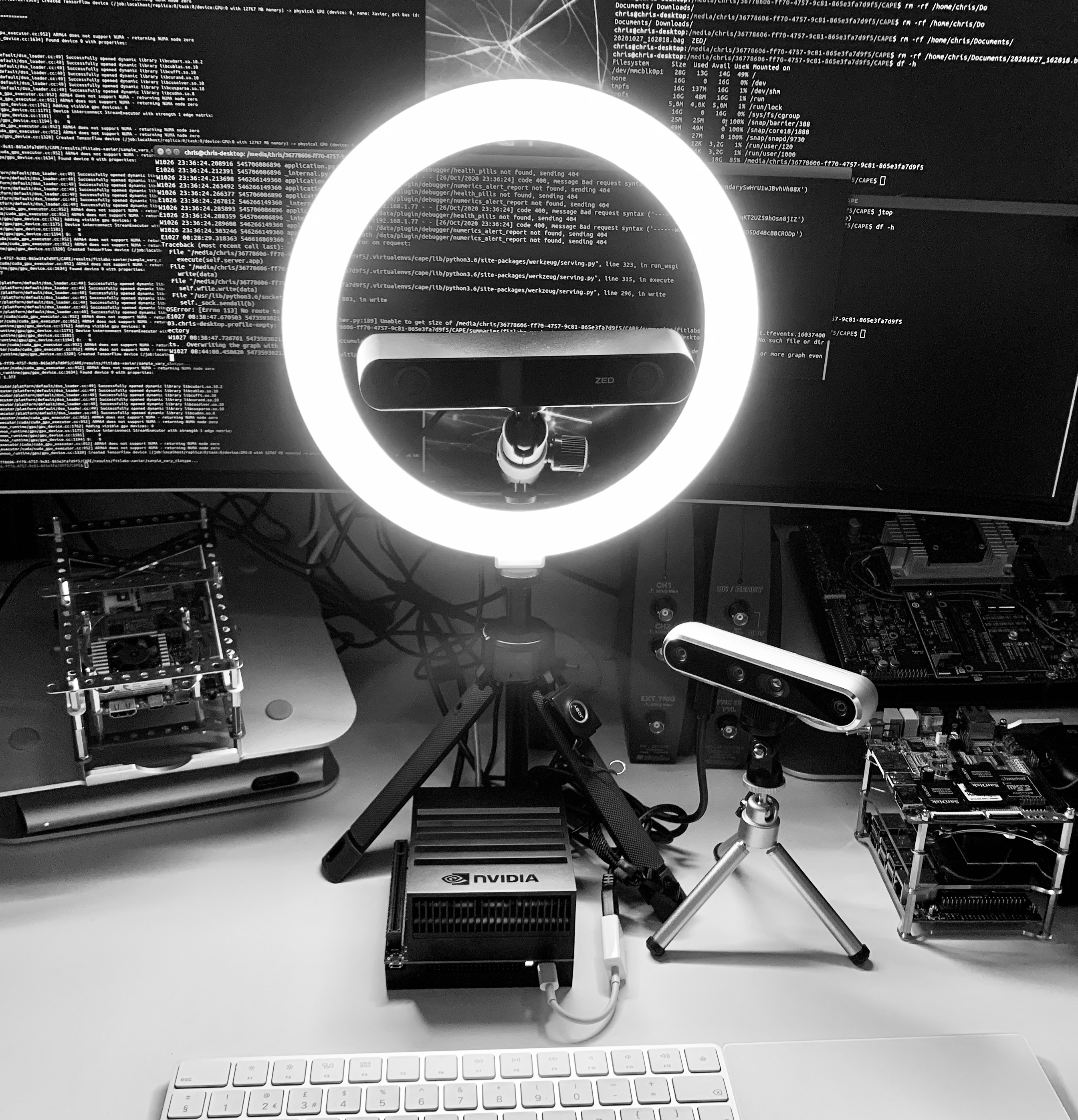 A few weeks ago, I tested Jetson Nano (4GB) with ZED-2 (SDK v3.2), and I wasn't really impressed with the performance. As a result, I had to upgrade the setup for my stereo-vision projects.
So I bought Jetson Xavier AGX (32GB)... and performed a small test with Jetson Xavier AGX (Ubuntu@18.04) and two stereo cameras connected via USB-3 (ZED-2 and Intel RealSense D455). The main goal was to experience if that system could work efficiently.
The short answer is YES. The StereoLabs ZED-2 camera was set to 2K@15 mode (the highest available), and the Intel RealSense D455 was set to max for depth sensor and RGB sensor.
Both solutions were able to deliver a real-time stream of point clouds and leave room in CPU/GPU for other tasks.
NOTE: the latest ZED-2 SDK v3.3 might work a little bit better on Jetson Nano (4GB), but doubt it will make sense to use such a configuration.